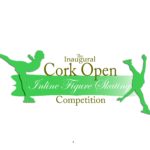 The Inaugural Cork Open
Inline Figure Skating Competition
11th & 12th February 2017
Mardyke Sports Arena, Cork
Judging System and Rules: W.I.F.S.A.
 
Enquiries and Registrations Contact:
Liane Seiler doc-lee@gmx.de
 
Deadline for Registration: 8th January 2017
The Venue:
Mardyke Sports Arena, Cork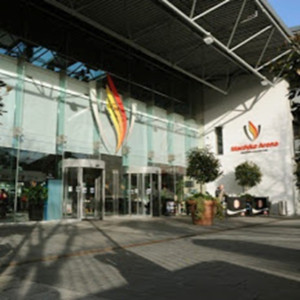 Mardyke Walk
Western Road
Cork City
http://www.mardykearena.com/
Getting to the Venue:
The Mardyke Arena is located at the end of the Mardyke Walk off Western Road.
Coming out of Cork City, travel down Washington Street leading onto Western Road. At the intersection of the Western Road and the Sacred Heart Church (on your right hand side), take a right turn.
Approximately 300 metres on your right (before you cross Thomas Davis Bridge) there is a turn into the Mardyke Arena.
http://www.mardykearena.com/UserFiles/File/Mardyke_Arena_Location_Map.pdf
From the City Centre the number 8 bus will stop on the Western Road which is parallel to the Mardyke, where the venue is located.
Getting to Cork:
Cork Airport www.corkairport.com
Cork Airport is served by scheduled bus and coach services that link the airport with Cork city. Bus and coaches leave from in front of the terminal building. The normal journey time between Cork Airport and Parnell Place Bus Station is 20 minutes. There is a taxi rank located directly outside the terminal building.
To Cork City by bus From Cork Airport, you can take the 226 to Parnell Place Bus Station, the main bus station for Cork city.
To Cork Airport by bus The 226 bus departs from Parnell Place Bus Station to Cork Airport
From Cork Airport by taxi The cost from Cork Airport to Cork city centre and the main bus and railway stations is around €20.
To Cork Airport by taxi Passengers arriving by taxi will be set down directly in front of the terminal on the check-in level. The taxi fare from Cork city centre – and the main bus and railway stations – is around €20.
Dublin Airport www.dublinairport.com
To travel from Dublin Airport to Cork City passengers can use Aircoach, which can be booked in advance via their website www.aircoach.ie An adult return ticket is €30 and a child return ticket is €20. You may get a cheaper price by booking online. The journey is approximately 3.5 hours in duration. There is a collection and drop off point at both terminals in Dublin Airport. The drop off and collection point for Aircoach in Cork City is at Patrick's Quay.
Accommodation Nearby
The Mardyke Arena is situated near University College Cork and there are many B&Bs on Western road that would be within walking distance of the venue.
A sample of hotels and B&Bs is outlined below:
Garnish House :
18 Western Road Cork. Phone 00353214275111
Email info@granish.ie Website www.garnish.ie
Anam Cara B& B
31 Palace View, Western Road, Cork. Phone 00353858645216
Email: via contact form on website Website: http://www.guesthousescork.com/
Killarney Guest House
Western Road, Cork Phone: 00353214270290
Email: info@killarneyhouse.com Website: http://killarneyhouse.com/
Kingsley Hotel:
Victoria Cross, Cork. Phone 00353214800500
Email info@thekingsley.ie Website www.thekingsley.ie
The River Lee Hotel:
Western Road, Cork. Phone 00353214252700
Email cork@doylecollection.com Website www.doylecollection.com
Lancaster Lodge:
Lancaster Quay, Wetern Road, Cork. Phone 00353214251125
Email info@lancasterlodge.com Website www.lancasterlodge.com
Jury's Inn:
(would require a bus to the venue)
Anderson's Quay, Cork. Phone 00353214943000
Email jurysinncork@jurysinns.com Website www.jurysinns.com
Registration and Enquiries Information:
Contact Liane Seiler doc-lee@gmx.de
Competition entry fee:
Single €30
Dance €30
Pairs €50
Chorus €80
Banking Information:
Bank Name: Ulster Bank
Bank Address: Douglas Branch, Watergold Buildings, Douglas, Cork, Ireland.
Account Name: Artistic Roller Skating Ireland
Account Currency: Euro
Account Number: 10961176
Iban: IE10 ULSB 9855 6310 961176
BIC: ULSB IE 2D
WIFSA fees-Please note that there are additional fees to be paid on site in Euros to WIFSA if either of the following apply:
Skaters who belong to WIFSA affiliated club with 2017 annual membership is unpaid: €10

Skaters who do not belong to a WIFSA affiliated club with 2017 annual membership unpaid: €20
Please ensure the following are submitted:
A copy of fees payment
Competition Form one per club
Music for each skater, clearly labelled on USB and CD to be brought and handed in at registration
We look forward to welcoming you to Cork to participate
in the first inline figure skating competition to be held in Ireland
To complete the competition form, Please click here.
To complete the competition Lunch form, Please click here.