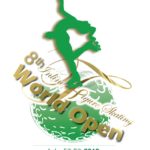 Artistic Roller Skating Ireland
in partnership with 
Cork Figure Skating Association
invite participants to
The 8th World Open 2018 Inline Figure Skating Competition
5th – 8th July 2018
The Mardyke Sports Arena, Cork
Judging System and Rules: W.I.F.S.A.
For enquiries and registrations contact:
Liane Seiler doc-lee@gmx.de
Deadline for Registration: 1st June 2018
The Venue:
Mardyke Sports Arena, Cork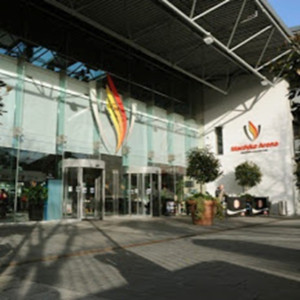 Mardyke Walk
Western Road
Cork City
http://www.mardykearena.com/
Getting to the Venue:
The Mardyke Arena is located at the end of the Mardyke Walk off Western Road.
Coming out of Cork City, travel down Washington Street leading onto Western Road. At the intersection of the Western Road and the Sacred Heart Church (on your right hand side), take a right turn.
Approximately 300 metres on your right (before you cross Thomas Davis Bridge) there is a turn into the Mardyke Arena.
http://www.mardykearena.com/UserFiles/File/Mardyke_Arena_Location_Map.pdf
From the City Centre the number 8 bus will stop on the Western Road which is parallel to the Mardyke.
Getting to Cork:
For information on travelling to Cork City check out GettingTo Cork
Accommodation Nearby:
For suggestions of places to stay in Cork go to  AccomodationInCork 
The Mardyke Arena is situated near University College Cork and there are many B&B on Western road that would be within walking distance of the venue. As July is a very busy month for Cork's hotels and B&Bs it is recommended that you book your accommodation early. Any special rates offered to us will only be valid if booked before the date stated by the hotel. We will add new hotels and rates as they become available to us
For further information about accommodation please keep an eye on our Facebook page https://www.facebook.com/InlineArtisticWorldOpenEuropeanChampionships2018
Access to the competition for spectators: Supporters travelling with clubs will be given access to the competition free of charge. All clubs need to let us know in advance how many free spectator passes they need. Please send this information with competition registration- deadline 1st June 2018.
Registration and Enquiries Information:
Contact Liane Seiler doc-lee@gmx.de
Competition entry fee:
As per WIFSA recommendations inscription fees will be
Elite and Silver and Recreational Divisions:
Single €50
Couple/Pair €80
Chorus/Synchro €110
Beginners Division:
Singles/Couple €40
Deadline for registration is Friday 1st June 2018
Banking Information:
Bank Name: Ulster Bank
Bank Address: Douglas Branch, Watergold Buildings, Douglas, Cork, Ireland.
Account Name: Artistic Roller Skating Ireland
Account Currency: Euro
Account Number: 10961176
Iban: IE10 ULSB 9855 6310 961176
BIC: ULSB IE 2D
WIFSA fees-Please note that there are additional fees to be paid on site in Euros to WIFSA if either of the following apply:
1. Skaters who belong to WIFSA affiliated club with 2017 annual membership is unpaid: €10
2. Skaters who do not belong to a WIFSA affiliated club with 2017 annual membership unpaid: €20
Please ensure the following are submitted:
A copy of fees payment
Competition Form one per club
Music for each skater, clearly labelled on USB and CD to be brought and handed in at registration
Application Form:
WorldOpenCork2018ApplicationForm